Day 1 :
Keynote Forum
Professor
Time : 9:00 AM

Biography:
Degree in Medicine and Surgery and Specialties in "Gastroenterology" and "Internal Medicine" at the University of Rome.1980-1983 University of Los Angeles (USA), he is interested endoscopic sclerosis of esophageal varices and retrograde cholangiopancreatography-endoscopically. University Professor - Chair of Gastroenterology - University of Rome. Head of the Digestive Endoscopy Service of the University Hospital Umberto I in Rome. Professor of "Endoscopy" and "Digestive System Diseases" at the Faculty of Medicine, University of Rome - "La Sapienza."Lecturer in E.C.M. Courses (Continuing Medical Education), national and international. Expert of the Ministry of Health for Gastroenterology
Abstract:
Digestive endoscopy is a recent branch of Medicine, which joins Gastroenterology.In Europe, it has never become a separate discipline.Endoscopy was initially associated with Surgery, especially in Italy, but subsequently, as per European provisions, this branch is now an integral part of Gastroenterology. We Gastroenterology Teachers meet at least twice a year, at conferences organized by UNIGASTRO, which is the association of university professors of Gastroenterology in Italy. Above all, at the level of Specialization Schools, we set ourselves the problem of dividing the discipline of Gastroenterology into two subtypes: Hepatological Gastroenterology and Endoscopic Gastroenterology. This has never happened, for reasons of political opportunity, neither in Italy nor in Europe. However, it is clear that the Specialist in Gastroenterology must make a choice. Digestive Endoscopy increasingly takes on an autonomous role, considering all the diagnostic and therapeutic procedures that can be performed. I just want to make a quick reference to diagnostic and interventional echo-endoscopy, with ultrasound-guided biopsies, needle aspiration and pancreatic cyst drainage. Then, there are endoscopic fundoplication interventions for reflux disease, such as the GERDX and the MUSE methods, and the Per-Oral Endoscopic Myotomy (POEM), for the treatment of achalasia. In my report at the Gastroenterology and Hepatology Congress in December 2019 in Tokyo, I will talk about how Digestive Endoscopy has made and is making huge strides in the autonomous diagnosis of superficial neoplastic lesions, known as intestinal polyps. This aspect is very important, in order to be able to decide, on the spot, from the Operator, if and how to intervene on the lesion, in which one comes across. Being able to have validated classifications, on the basis of which it is possible to know what type of neoplastic lesion we are facing and how much it invades the surrounding tissues, gives us the possibility of deciding whether to resect it immediately or not and how to resect it. In this important choice, the endoscopic instruments at our disposal and their advanced features, such as magnification, electronic staining and laser confocal endomicroscopy have a fundamental role.
Keynote Forum
Gastroenterologists
Time : 9:40 AM

Biography:
Dr Ahmed is a consultant gastroenterologist at Aldar Hospital and Medical Centre Riyadh KSA and visiting consultant at East Sussex Hospitals NHS foundation trust Eastbourne. He is also an Adjunct Associate Professor at Alfaisal University Riyadh, and an Hon. Senior clinical lecturer at the University of Southampton UK. His research interests include investigating the changes in the smell of faeces and breathe in order to understand the pathophysiological mechanisms of GI disorders and to develop a non-invasive biomarker. Through formal laboratory research, Dr Ahmed studied the faecal volatile metabolomics profiles of patients with Liver disease, inflammatory bowel disease and irritable bowel syndrome (IBS) in comparison with healthy individuals, and was awarded the degree of Doctorate of Medicine (MD) by University of the Bristol in 2012. Dr Ahmed has collaborative research experience with international colleagues, presented his work at both national and international conferences, and was awarded travel grants and prizes for the best abstracts and oral presentations on various occasions.
Dr Ahmed is on the reviewer panel of several national and international journals, including Gut, PLoS One, Journal of Gastrointestinal and Liver Disease and BMJ.
Abstract:
The diagnosis of liver disorders often requires extensive and invasive investigations including liver biopsy, and places a heavy burden both on healthcare resources and on the individuals during the period of disease-related disability leading to poor quality of life. Recently, there has been increasing scientific interest in the non-invasive biomarkers to diagnose liver diseases and to monitor the disease activity. Volatile organic metabolites have emerged as innovative biomarkers on the diagnostic armamentarium of GI and Liver diseases in the current era. The development of sophisticated analytical techniques has enabled the study and interpretation of changes in the faecal and breath volatile organic metabolites (VOMs) and its correlation with the pathophysiological mechanisms in liver disorders. VOMs are the chemicals that are the products and
intermediates of metabolism and may be altered during the diseases process. Changes in the signature of VOMs could potentially provide diagnostic information about health and disease. Multiple studies have reported the differences in VOM profiles of healthy controls compared to patients with liver disease. VOM profiles have been used to segregate patients by disease activity and the type of disease. The correlation of VOMs with microbiota is interesting and supports the hypothesis of gut microbial dysbiosis in the etiology of liver disease. This also provides an important platform to explore the role of dysbiosis in the pathogenesis of liver diseases and other GI disorders leading to the discovery of novel therapeutic targets. In future, further understanding of faecal VOMs may lead to the development of a rapid and simple point of care diagnosis and monitoring of liver disorders.

Biography:
Professor Higinio T. Mappala is a Full-time Medical Specialist IV and Administrator at the Jose Reyes Memorial Medical Center, Manila, Philippines, A Board-certified Internist, Gastroenterologist, Endoscopist, Clinical Nutritionist and Clinical Toxicologist; has served as a University Professor and Dean of 2 Medical Schools; a highly-regarded Researcher, with more than 70 scientific papers, and more than 30 international publications. A former Board Director of the Philippine Societies of Gastroenterology and Digestive Endoscopy; Editorial Board member, American Journal of Biomedical Science and Reearch; Online Research rater of McMaster, Canada and Online Dynamed Research peer-reviewer; a Young Investigator's Awardee at the World Congress and Asia-Pacific Congress of Gastroenterology; A nominee as one of the Top 100 Leading Physicians 2018, Cambridge Biographical Institute. He is a focused lecturer on NAFLD in local and international conventions, with 18 invites as Keynote Speaker in 2018 and 35 invites in 2019
Abstract:
Non-alcoholic fatty liver disease (NAFLD) is one of the most common forms of chronic liver disease which may progress to non-alcoholic steatohepatitis (NASH). Currently there are no therapeutic strategies for such disease. Only lifestyle modification through diet and exercise were proven to afford some benefit in patients with NAFLD. No pharmacologic agents have so far been approved for the treatment of NAFLD or NASH. Therefore, most clinical efforts have been directed at treating the components of metabolic syndrome, namely obesity, diabetes, hypertension and dyslipidemias. Other interventions are directed at specific pathways potentially involved in the pathogenesis of NAFLD, such as insulin resistance, oxidative stress, pro-inflammatory cytokines, apoptosis, bacterial overgrowth, and angiotensin pathway. However, since the FLINT study, the largest NASH study to date, no drug has ever come close to Obeticholic acid except Ursodeoxycholic acid (UDCA). This lecture aims to show the potential of Ursodeoxycholic Acid (UDCA) as a promising therapeutic option for NAFLD. This is a 10-year Systematic Review of randomized controlled trials on the effects of Ursodeoxycholic Acid on Non-Alcoholic Fatty Liver Disease. (NAFLD). Ursodeoxycholic Acid may yet prove to be a targeted treatment for Non-Alcoholic Fatty Liver Disease.
Location: Radisson Hotel Narita
Session Introduction
University of Benin, Nigeria
Biography:
Abstract:
Tetracarpidium conophorum is a tropical plant used in Nigerian ethno pharmacological system of medicine for treating various diseases including hepatic ailments. The present study was designed to investigate bioassay guided isolation of hepatoprotective compounds from T. conophorum seeds in carbon tetrachloride (CCl4) induced liver damage. Powdered seeds of T. conophorum were macerated in methanol for 72 hrs. The methanol extract was partitioned into n-hexane(HE), dichloromethane(DCM) and ethyl acetate (EA) fractions. The methanol extract and fractions were tested in-vivo for their hepatotoprotective activities in CCl4 rats model.The most active HE and EA fractions were subjected to column chromatography led to the isolation of nine known compounds respectively, Betulinic acid(1), β-sitosterol(2), sitosterol-3-O-[ β –D glucopyranoside](3), stimagsterol(4), ricinine(5),α-amyrin(6), gallic acid(7), keampferol(8), apigenin(9). All compounds were identified by UV, IR, MS and NMR spectroscopy.
Liminal R&D BioSciences Inc, Canada

Biography:
Dr. Ramon M. Corpuz has completed his PhD from The University of Tokyo. He is the pathologist of Liminal R&D BioSciences Inc (fka Prometic Biosciences Inc.). He served as a diligent and dependable veterinary/toxicologic/preclinical pathologist of GLP and non-GLP toxicology and pharmacology non-clinical studies (100+ studies) for more than 10 years. He is a member of the Society of Toxicologic Pathology with an American College of Veterinary Pathologists board eligibility, a member of the Charles Louis Davis DVM Foundation for the Advancement of Veterinary Pathology, 2007-2009, a board of director of the Philippine College of Veterinary Pathology, 1998-2000, and a member of the Japanese Veterinary Science Society, 1990-1994. He was a former Monbusho Scholar of the Japanese Government, 1987-1994, a scholar of the International Congress of Virology, 1993 (Glasgow, UK), and a scholar of the Philippine Veterinary Drug Association, 1981-1982.
Abstract:
Chronic liver diseases are a major cause of mortality and morbidity worldwide. Liver fibrosis is characterized by progressive accumulation of extracellular matrix proteins, resulting in destruction of the hepatic architecture. This study investigates the effect of anti-fibrotic/metabolic compound PBI-4050 on NASH and liver fibrosis using three animal models. C57BL/6 mice were fed with either a standard or a high-fat diet for 14 weeks and treated with PBI-4050 (200 mg/kg, oral once a day) for an additional six weeks. Liver fibrosis was induced by 10% CCl4 in (2 mL/kg), twice a week for 8 weeks. Mice were treated from day 1 to 58 with oral administration of PBI-4050 (200 mg/kg). Bile duct ligation (BDL) was performed on male Wistar rats on day 0 and treated with PBI-4050 (200 mg/kg) (day 1 to 21).
University of Pecs, Medical School, Institute of Physiology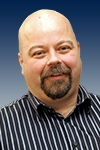 Biography:
Attila Toth has completed his PhD at the age of 48 years from University of Pécs. He is the leading researcher in the Metabolic control and Bioimpedance Research Group. He has published more than 60 papers. Attila is currently investigating the early detection of liver fats and possible solutions to the detection of hepatic fibrosis and liver carcinoma based on bioimpedance measurement.
Abstract:
The non alcoholic fatty liver disease (NAFLD), with high risk for cardiovascular pathology and the development of metabolic syndrome, involves 25% of the adult population. The progressive version of NAFLD 1eads to cirrhosis and hepatocellular carcinoma. Considering the necessity of life style change, it is conceviable that the earliest diagnosis is an utmost imperative. The procedures employed in the nowdays clinical praxis in the field are either invasive (biopsy) or their usage is greatly limited for the (extremely) obese patients (Ultrasound, CT, MR). A well known limitation for the Fibroscan measurements in obese patients is their thick subcutaneous fat deposit. It is, therefore, a great need to gain a relatively low cost, brand new type of portable measuring device for bedside use: a non-invasive, low frequency spectrum bioimpedance measuring device that we developed recently appears to be an appropriate candidate for this purpose. Due to inventing the necessary developments in our bioimpedance measuring device, liver fibrosis will be possible to non-invasibly determine even in those patients whose diagnosis could only be made so far by the histological analysis of their biopsy samples.
This is why our research team, using the experience gained in detecting liver fats, envisages developing a new type of non-invasive test method capable of early stage (less than 20%) liver fats and liver fibrosis detect. The effectiveness of a measuring device that can be used for medical practice is enhanced by a clinically accurate body composition measurement procedure, which currently not available.
Liver Transplantation and surgery
Location: Radisson Hotel Narita
Session Introduction
Doctor
Biography:
Abstract:
Biological mechanisms that control liver regeneration remain poorly defined. However, these mechanisms are remarkable issues in the clinic that affect management of hepatic loss caused by liver surgery, traumatic injury, chronic infection, or liver poisoning. Increasing evidence has shown that various growth factors, cytokines, and metabolic signaling pathways affect the liver regenerative process. Our aim is to study the effect of bromodomain and extraterminal (BET) protein inhibition on liver regeneration and its mechanism. We studied the role of BET protein inhibitor, JQ1, in liver regeneration in a mouse model after 70% partial hepatectomy (PH). We evaluated yes-associated protein (YAP)/transcriptional co-activator with PDZ-binding motif (TAZ) and Notch signaling pathways, which were affected by BET protein inhibitor in mouse hepatic tissues in vivo and AML12 cell lines in vitro. We evaluated the role of YAP/TAZ signaling pathway inhibition in liver regeneration in a mouse model after 70% PH. Moreover, we analyzed the relationship of YAP/TAZ and Notch signaling pathways via overexpression or RNA silencing of YAP in AML12 cells. Moreover, we used YAP overexpression mouse model to examine whether it can rescue liver regeneration damage caused by inhibition of BET proteins.
Location: Radisson Hotel Narita
Session Introduction
The Aga Khan University Hospital
Biography:
Abstract:
The prevalence of obesity has increased over the years and some of the patients with hepatocellular carcinoma (HCC) are obese. In order to examine any effect of obesity on the behavior of HCC, we scrutinized medical records of our obese HCC patients. HCC patients with body mass index (BMI) of greater than 27 kg / m2 were included in this retrospective study and their clinical, laboratory and radiological parameters noted.The total number of patient is 52; 37 were male and 15 female. The median age of the patients was 55 years (range 33-93). The etiology of HCC was HCV 34.6%, HBV 17%, HDV 1.9%, NAFLD 30%, others (5.7%). Their median BMI was 31.9 (27.1-43.5). Alphafetoprotein was 9.1 (1.1-8937). Twenty-two (42%) patients were of Child A class and rest Child B or C. HCC was involving the right lobe in 30 (58%), left lobe in 13 (25%) and both lobes in 9 (17%) patients. Most of the obese HCC patients were middle age males with HCV related HCC followed by NAFLD as etiological factors. A comparative study with non-obese HCC is underway.
Biography:
Mahreen's research is to develop new strategies to identify the structure of virulence factors – usually proteins – present in MDR bacteria, which will help the development of new and more effective drugs to combat them. Medicines, often of poor quality in Pakistan , are frequently used excessively and are a major factor in an increase in multidrug resistance (MDR) in bacterial diseases - an issue that particularly impacts women. As a member of NAYS and Tanzeem-E-Khidmat-Khalaq Association, she participated in awareness campaigns on women education in different villages, so that they send their daughters /wives for higher education.
Abstract:
Cirrhosis is a life threatening disease that end up with Hepatocellular carcinoma or end stage liver cancer ,the relationship of HCV, HBV with liver cirrhosis and its contribution in development of HCC To study the prevalence of HBV and HCV among admitted patients in KPK in KTH (Khyber teaching hospital) related to liver cirrhosis and prognosis.
A retrospective study is carried out in which 415 patients are diagnosed from Medical units of different hospitals in Peshawar from April 2012- January 2014.Inclusion criteria was patients with HCV and HBV positive along with liver cirrhosis, both male and female and age group above 15years. . Out of 415, male were 212 and female 203 and patients mostly effected were of age between 16-80 year with mean age of 52. Third generation ELISA protocol was carried out to diagnose Hepatitis-C and Hepatitis-B virus in which male 49.2% and females 39.2% HCV positive followed by HBV positive in male 27.8 % and female 24.7%. Other possible risk factors include Alcohol in 47.1% male and 0 in female , Diabetes 36% male and 20.2% female, Wilson's disease 0.9% male and 0.5% female and obesity 6.66% and 11.3% in male and female respectively. Complications such as Ascites, Encephalopathy, Hematemasis, Anaemia are more likely to be seen.
National Liver Institute-Menoufia University
Biography:
Marwa Elfaoymy has completed his PhD from Menoufia University. She is Assitant Lecture In Hepatology & gastroenterology department.
Abstract:
Acute variceal bleeding in liver cirrhosis is an immediate life-threatening condition and a major complication of portal hypertension. We aimed to study the predictors of mortality in acute variceal bleeding in cirrhotic patients.We prospectively evaluated 703 consecutive patients admitted with endoscopically proven acute variceal hemorrhage (71.4% males, mean age 58 ± 10.3 years), 43% admitted with first attack of hematemesis, 14.1% Child-Turcotte-Pugh (CTP) A, 47.2% CTP B, 38.7% CTP C, 38.3% had HCC. All patients received antibiotics and vasoactive drugs. Endoscopic treatment was individualized. The outcome was the 6-week mortality. Bleeding was controlled in 422 patients (59.9%) and 210 patients died (29.8%), (122 (17.4%) during hospitalization, 69 patients from causes not related to the acute hemorrhage (9.8%)). Rebleeding occurred in 281 patients (39.9%) after the first week.Disease severity scores (platelet-albumin-bilirubin (P-ALBI), ALBI, MELD, IMELD, MELD-Na, and UMELD) and bleeding risk scores (GB score, admission Recall, AIMS 65 and APASL score) were calculated on admission and the full Recall score following endoscopy. Demographic, clinical and laboratory data and the calculated scores were compared between survivors and non-survivors
National Liver Institute-Menoufia University
Biography:
Marwa Elfaoymy has completed his PhD from Menoufia University. She is Assitant Lecture In Hepatology & gastroenterology department.
Abstract:
Acute variceal bleeding in liver cirrhosis is an immediate life-threatening condition and a major complication of portal hypertension. We aimed to study the predictors of mortality in acute variceal bleeding in cirrhotic patients.We prospectively evaluated 703 consecutive patients admitted with endoscopically proven acute variceal hemorrhage (71.4% males, mean age 58 ± 10.3 years), 43% admitted with first attack of hematemesis, 14.1% Child-Turcotte-Pugh (CTP) A, 47.2% CTP B, 38.7% CTP C, 38.3% had HCC. All patients received antibiotics and vasoactive drugs. Endoscopic treatment was individualized. The outcome was the 6-week mortality. Bleeding was controlled in 422 patients (59.9%) and 210 patients died (29.8%), (122 (17.4%) during hospitalization, 69 patients from causes not related to the acute hemorrhage (9.8%)). Rebleeding occurred in 281 patients (39.9%) after the first week.Disease severity scores (platelet-albumin-bilirubin (P-ALBI), ALBI, MELD, IMELD, MELD-Na, and UMELD) and bleeding risk scores (GB score, admission Recall, AIMS 65 and APASL score) were calculated on admission and the full Recall score following endoscopy. Demographic, clinical and laboratory data and the calculated scores were compared between survivors and non-survivors